Leadership Team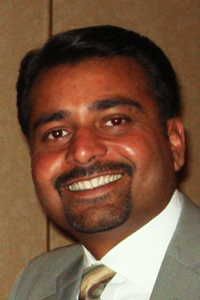 Alkesh Patel - Acquisitions & Investments
With 25 years of experience in the industry, Mr. Alkesh Patel has led OHM Hotels with consistency, growing the company to be a financially successful and self-sustaining business. As Chief Executive Officer, Mr. Patel provides the overall strategic guidance for the company's investments and the organization's management and development core competencies.
In addition to earning a Degree in Management from the South Carolina University, Alkesh has gained valuable experience and an understanding for every aspect of the hospitality industry from operations and management to investment and development.
To date, OHM Hotels has successfully invested large capital in the lodging and hospitality sector, representing key markets in the east coast. Alkesh's primary focus has been to source, underwrite and close on new investments in the company's strategic hospitality platforms, representing value-added acquisitions, developments and redevelopments. Mr. Patel plans to remain strategically involved in a variety of hospitality investments throughout the east coast and to move forward with acquisition & development of well-positioned First Class Hotels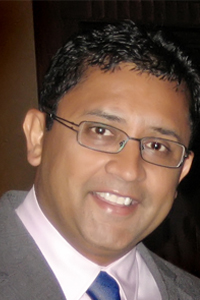 Vinay Patel - Asset Management & Operations
As Chief Operating Officer of OHM Hotels, Mr. Vinay Patel contributes guidance & leadership to the success of the company. Vinay oversees the development and implementation of operation strategies and strategic revenue management for all managed assets to drive market share. He effectively manages the asset level sales and marketing leadership for premium hotels and his leadership and team of professionals also help influence and drive OHM revenue by optimizing a wide variety of internal and external resources.
Throughout his professional career, Mr. Patel has been a key member with Arthur & Anderson Consulting, London Stock Exchange and IT sectors, responsible for strategic direction & leadership. His expertise provides implementation of sales and marketing strategies and generates revenue through local sales and revenue management to optimize bottom line with the delivery of resources, processes and practices throughout the organization. Vinay's experience leads his team to oversee interfaces with OHM's brand partners, integrating brand technology with OHM's systems and is also responsible for new acquisition and re-branding IT transition.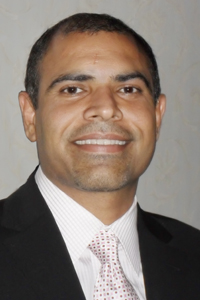 Kiran Patel - Development & Finance
Mr. Kiran Patel leads the financial functions and oversight for all the hotels in the company's portfolio. As Chief Financial Officer, Kiran oversees financial and accounting practices, budgeting, tax planning, development financings, lending relationships and risk management. He also leads OHM's implementation of numerous analytical tools and reports to assist management with understanding financial decisions, monitoring performance and improving the bottom line.
Mr. Patel grew up in the family hospitality business, gaining valuable experience and earning his Degree in Business Administration. Patel worked his way up through the industry as a hands-on, operations focused accounting and financial leader. He utilizes his proven expertise in process redesign/improvement, methodologies and organizational change initiatives to improve and make more efficient OHM's systems.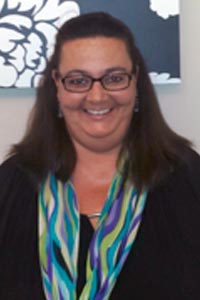 Tammy Hayes - Director of Operations
Tammy brings over 25 years of progressive experience in the hotel industry to her role in the company. She is responsible for all hotels, executing policies, systems and procedures as well as spearheading brand initiatives and delivering profitable operating results in our portfolio.

In addition to her long career with OHM HOTELS , which began in 1995.Tammy is a multi-faceted operator with a solid leadership track record, utilizing experience and expertise in both operations and sales which includes P&L management, productivity improvement, labor cost control and revenue generation and new operations to exceed client expectations and reach optimum performance levels, high quality standards and sustainable profitability within competitive hospitality market. She has a depth of knowledge in various market conditions and has a proven track record in developing her teams to target top performance in market position, guest experience and maximize profitability.
Pendelton Wright - Accounting
Pendelton brings over 20 years of financial / accounting experience. Her experience includes hand on supervision and oversight of multiunit accounting services for hotel and owner portfolios, treasury management duties, coordinating credit card services, accounts payable and receivable, bank reconciliations, tax filings, and systems management. She in charge of creating procedures for the company's central accounting system as well as managing hotel administration.

She is knowledgeable of a variety of property management systems and several facets of hotel operations. She is responsible for the training and support of property accountants, as well as conducting internal audits. Internal audits are conducted twice per year for each property, in order to identify potential areas of weakness in each property's operation, and prevent theft and fraud. Working with corporate team and the hotel accountants, she helps to ensure that the information reported by each property is accurate and complete. Pendelton implements and enforces compliance with Real Hospitality's policies and procedures, ensuring that controls are in place concerning cash, credit cards, purchasing, labor, authorization and access levels, and inventories for all departments.
Nirav Desai - Director of Operations
Traci Hall - Corporate Director of Sales & Marketing